Bevers & Bevers - 03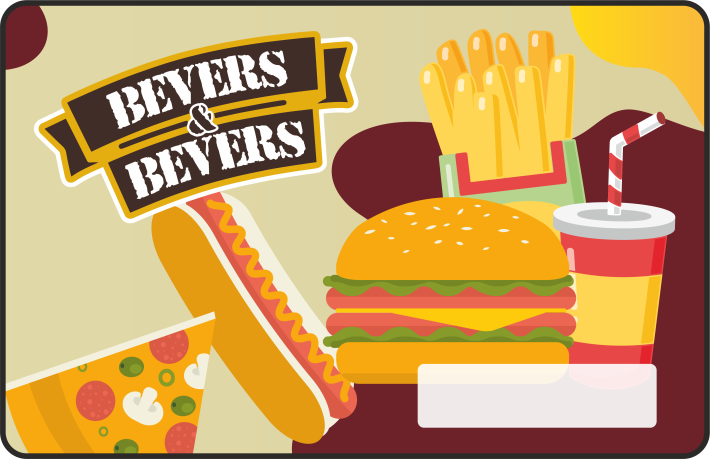 EN
With our Bevers & Bevers cashless card you can pay at all events where Bevers & Bevers works with the cashless system. You can find the list of events below. The balance on your card therefore remains valid for future events for 14 months after the last transaction. If you still want to have your balance refunded to your bank account, an administrative fee of € 1.00 will be charged.

Questions? contact us at cashless@beversbevers.be
NL
Je kan met onze Bevers & Bevers cashless card op alle evenementen betalen waar Bevers & Bevers met het cashless systeem werkt. De lijst van deze evenementen vind je onderaan deze pagina. Het saldo op de kaart blijft geldig voor toekomstige evenementen tot 14 maanden na uw laatste transactie. Indien u toch uw saldo wil laten terugstorten op uw rekening dan kan dit, er wordt een administratieve kost van 1,00 € aangerekend.

Vragen? contacteer ons via cashless@beversbevers.be
FR
Vous pouvez payer avec notre carte cashless Bevers & Bevers dans tous les événements où Bevers & Bevers travaille avec le système cashless. La liste de ces événements se trouve en bas de cette page. Le solde de la carte restera valable pour des événements futurs jusqu'à 14 mois après votre dernière transaction. Si vous souhaitez toujours que votre solde soit remboursé sur votre compte, des frais administratifs de 1,00 € seront facturés.

Questions? contactez-nous à cashless@beversbevers.be
Cyclo-Cross World Cup - Zonhoven
Antwerp 10 Miles & Marathon
Antwerpen
Spartacus Run